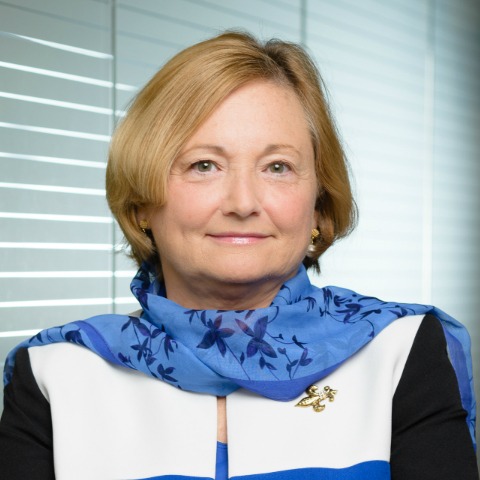 Christy Shaffer, PhD
General Partner
Seasoned entrepreneur and biotech executive, Christy Shaffer, Ph.D. has over 25 years of experience in the life science industry. Following her career as a clinical scientist, international project leader and Associate Director of Pulmonary and Critical Care Medicine at Burroughs Wellcome Co., she joined Inspire Pharmaceuticals in 1995 as the first, full-time employee. She was responsible for raising over $300m for the company, including its IPO in 2000. As President and CEO, Christy grew the company from 20 scientists to nearly 250 employees with revenues of over $100 million. Under her leadership, Inspire was named as "Best Place to Work for Scientists" by the Scientist magazine, and "Best Place to Work in North Carolina." Christy retired from Inspire in 2010 and the company was acquired by Merck in 2011. She joined Hatteras in 2011 as the Managing Director of Hatteras Discovery and a venture partner.  She became a general partner in 2016 and serves on several of the investment committees at the firm, including the NC Venture Multiplier Fund and Carolina Research Ventures which are both managed by Hatteras.
Christy currently serves as a board member of five Hatteras portfolio companies: Artizan Biosciences (Chair), Clearside Biomedical, GrayBug Vision (Chair), Perfuse Therapeutics and Trefoil Therapeutics.  Christy is a receptor pharmacologist by training, earning her Ph.D. in Pharmacology from the University of Tennessee Health Science Center, Memphis TN in 1985. She received her post-doctoral training at The Chicago Medical School and the University of North Carolina at Chapel Hill.
COMMUNITY AND BOARD ENGAGEMENTS:
Christy played a role in the Chancellor's Innovation Circle to enhance entrepreneurship and innovation across the UNC-Chapel Hill campus (2010 – 2012). She has served on numerous boards including the NC Biotechnology Center, the Biotechnology Institute, BIO, PhRMA the Cystic Fibrosis Foundation and the CFF Therapeutics's Inc., the NC School of Science and Math Foundation Board, the NC Science Festival and the Morehead Planetarium and Science Center.
She received the Lifetime Women in Business Award by the Triangle Business Journal in 2016 and was named one of the top BizWomen to Watch in December 2016. Christy currently serves on multiple non-profit boards including the Chordoma Foundation, the Council for Entrepreneurial Development, and the Burroughs Wellcome Regulatory Initiative Advisory board. More recently, she joined the board of governors of RTI International, an independent non-profit institute with a mission of improving the human condition.
BACK TO TEAM